Bob's Photography Page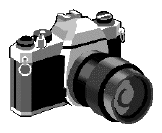 Often, while out in nature, I will take along my camera, and attempt to capture some of the beauty on film. I am far from being good enough to make a living taking pictures. However, I really enjoy using my camera.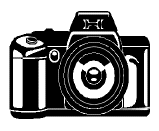 The camera to the left is more like the 35mm camera I have. It is an old SLR camera. No automatic film loading! No automatic film advance! And certainly no automatic rewind! But, it does take pretty good pictures. As I learn more about building Web pages, and get some good hardware and software to work with, I hope to publish some good Web pages! I have place on my Christmas wish list; a scanner, a digital camera, I want Adobe Photoshop, and who knows what else!