My School
Cleveland State Community College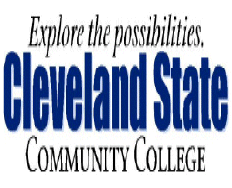 I started attending Cleveland in 1996.
I entered into an Associate of Applied
Science degree with a concentration
in Computer & Information Systems.



I think it would be very difficult for a
student, especially an older student, to
be very successful academically without
encouragement and support from his or her
teachers. At Cleveland State, I have had the good fortune of having some of these type
of teachers. They have provided encouragement during those times I was ready to
throw in the towel. They believed in me, and coached me over the hurdles of
discouragement. If you live around Cleveland, Tennessee, I hope you consider
attending Cleveland State Community College.