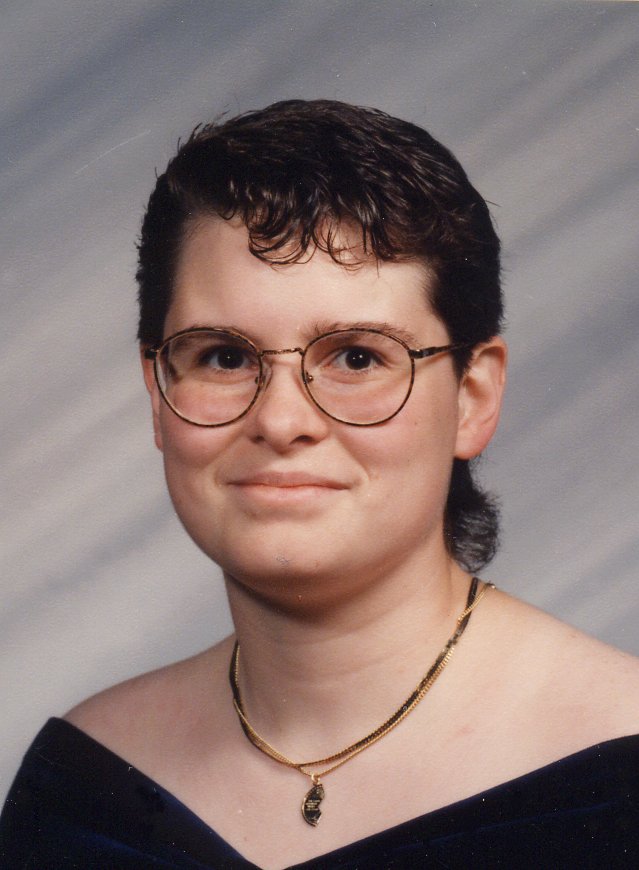 Name:
Christy Conar
Age:
27
Years out of
our home:
5
Interests:
&nbsp&nbsp&nbsp&nbsp Country music &
&nbsp&nbsp&nbsp&nbsp Country clothing
&nbsp&nbsp&nbsp&nbsp Outdoors
&nbsp&nbsp&nbsp&nbsp Beating Dad
at air hockey!
This is my High School graduation picture (1995). One thing I enjoy is anything with eagles on it. This could be pictures, jewelry boxes, glassware, brass, crystal busts, etc. I made sure Daddy was going to include a clipart of an eagle on my page!

Over the years I have collected dozens of eagle pictures, crystal, and glassware. I enjoy doing things outdoors with Mom and Dad. One thing we do together is go to a park and grill out. I usually have to try to keep Dad from being a fire bug and playing in the fire too much! Daddy used to do the cooking. But I have taken that over!

Daddy and I enjoy running around in the woods together. Also, we enjoy shopping in Gatlinburg! I have bought some swords in Gatlinburg. These are some very good swords, and at a reasonable price compared to prices for the same item in Cleveland. Mom and I go shopping. Don't all women?
I have moved out on my own four to five years ago, but still enjoy checking up on my parents. Someone needs to keep an eye on them!
Christy