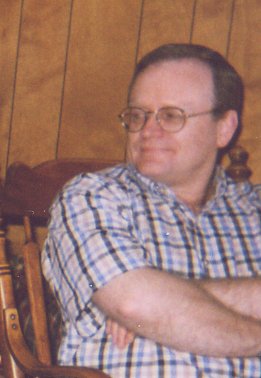 Name:
Bob Conar
Age:
51
Years of marriage:
30
Web Building
Experience:
Two Semesters, but I'm
getting there!

Interests:
&nbsp&nbsp&nbsp&nbspOutdoors
&nbsp&nbsp&nbsp&nbspPhotography
&nbsp&nbsp&nbsp&nbspComputing
&nbsp&nbsp&nbsp&nbspWorking Out
Unlike most of the young people with whom I attend school, my computer interest came at the mature age of 41. I hardly knew how to turn the contraption on at the time. In 1993, a lady in our Training Department at the plant posted WordPerfect 5.1 for DOS, beginners level. This training was offered to operations (where I am working).
I signed up, developed a very strong interest in it, and also went through the sequel; Advanced WordPerfect 5.1 for DOS. As she taught us to create envelopes, letters, labels, use different fonts and font sizes, use tables, and much more, the world as I knew it turned itself upside-down! Immediately I found application for the subject-matter through Youth Sunday School. I was passing out computer-generated fliers, posting clipart pictures on the Sunday School walls, using the computer to record attendance, send correspondence. Suddenly, nearly everything I did, was produced on the computer. I haven't been the same since!
Not long thereafter, I became an on-shift trainer, and since, have had the opportunity to support all of our electronic systems and resources. I conduct training in our Maintenance Work Order System, our Lotus Notes and Lotus Notes Mail, our Study Guides, our Vehicle Load Management System, our inventory management system (called ManMan), our Attendance System, and how to access needful files, like the Production Schedule, our Plant Service Level, and others.
And now, I am creating Web Pages! I am not sure where my strong interest in computing will take me, but I sure am enjoying the path!
If you are 'bonding' with your computer due to your strong interest in computing, drop me a note. Perhaps we can start Computers Anonymous, Ten Steps to Freedom!
Contact me by e-mail; Bob